Triad Custom Toroidal Power Transformers
Featured Product from Triad Magnetics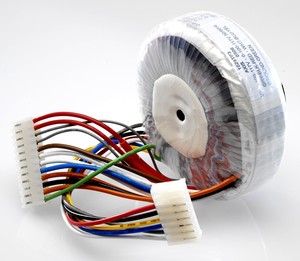 Triad's Custom Toroidal Power Transformers from 1.0VA to 2.0KVA.
Triad's advanced design and production capability can create a cost effective solution to your power transformer requirement utilizing the inherent benefits of a Toroidal Core: Lower loss, lower temperature rise, self shielding, low profile and etc.
These transformers are well suited for Audio Amplifier Technology, Instrumentation, Medical and Control applications. UL, CSA and VDE/TUV approval are available.