Triad VPL Chassis Mount World Series Transformers
Featured Product from Triad Magnetics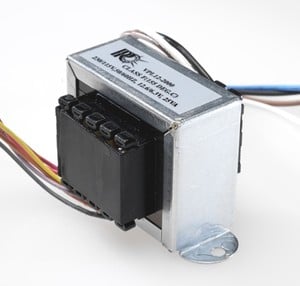 Triad VPL Series Chassis Mount Leaded World Series Transformers 115/230V, 50/60Hz 5-36V 5-56VA Output 6mm Creepage Primary to Secondary
Backed by Triad's 60-year history of quality, the Triad VPL Series Chassis Mount Leaded World Series Transformers are UL recognized and TUV tested, constructed with European-style split bobbins. The split bobbin construction reduces interwinding capacitance and eliminates the need for electrostatic shielding.
Available in sizes from 5VA to 56VA, 115V/230V, 50/60Hz, Primary. 3500V Isolation between primary and secondary. Designed with 6mm creepage distance between primary to secondary.
For a complete list of our VPL International Series transformers and datasheets, please click here. Readily available from Triad's extensive distributor network, these off-the-shelf models can be shipped to you immediately.
Our Triad Design Team can also create quality, low-cost custom designs to satisfy your requirements.
We look forward to working with you to help meet all your transformer needs.