Trotec MOPA Laser
Featured Product from Trotec Laser, Inc.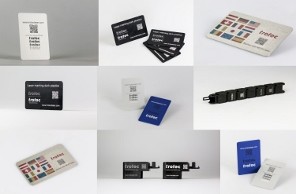 Trotec is now offering the MOPA fiber laser source as an option for its SpeedMarker galvo laser marking systems. The MOPA laser opens up a new world of possibilities for marking metals and plastics. You can successfully mark a wide range of metals and plastics with a conventional fiber laser, however markings on certain (especially dark) metals and plastics are less homogeneous or rich in contrast. In these cases, a MOPA laser source is an effective option. MOPA technology allows you to select pulse durations, giving you a wider range of laser parameters and more options for creating high-contrast, homogeneous markings, and the ability to mark colors on some metals. Using adjustable pulse durations with high peak power also subjects the material to less heat, which provides several advantages, including:
Less burning/melting in the edge area of metal engravings
Less heat during annealing means less corrosion later
Reproducible colors on steel
Fast marking on reactive plastics
Brighter marking on dark plastics
High contrast marking on aluminum
With the MOPA laser, you can also mark plastics with higher-contrast and yield more legible results, mark (anodized) aluminum in black, or create reproducible colors on steel. In addition, you can produce qualitatively equivalent markings with the MOPA laser partially faster than with the conventional fiber laser.
With the MOPA laser, the pulse durations can be set to predefined values between 4 and 200 ns. The MOPA laser is one of the most flexible lasers on the market and can be used for many applications: With respect to pulse duration, it can simulate the properties of conventional fiber lasers (relatively long pulses) and those of classical solid state lasers (relatively short pulses) such as Nd:YAG or Nd:YVO4 (vanadate).