Hex Nuts, Vented & Non-Vented | UC Components
Featured Product from UC Components, Inc.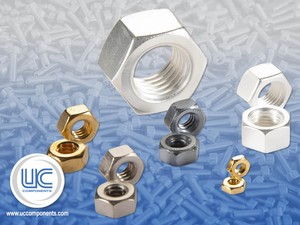 UC Components, Inc. offers hex nuts, in both inch and metric sizes, to complement our vented fasteners. All our hex nuts are precision cleaned and packaged in our certified Class 100/ISO Class 5 Cleanroom for immediate installation in HV, UHV, and EUV systems.
Our vented and non-vented hex nuts are the perfect complement to our vented and non-vented screws. All are manufactured to ASME (inch hex nut sizes) and DIN/ISO standards (metric hex nut sizes). All sizes and varieties are also available with any of UC Components' standard finishes.