UNI Optics High Precision Metallic Coated Mirror
Featured Product from UNI Optics Co., Ltd.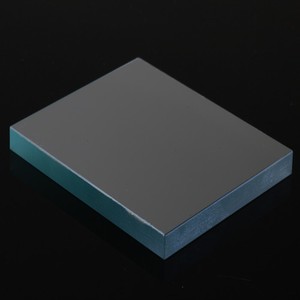 UNI Optics can provide the mirrors with various substrate materials, such as BK7, single crystal silicon, quartz, sapphire, calcium fluoride, zinc selenide, metallic copper, alloy aluminum, etc.The products can be flat mirrors, spherical mirrorsand beam splitters.
The coating can be UV-enhanced aluminum, protective silver, enhanced gold, and dielectric mirrors. These products are widely used in optical instruments, laser systems, medical imaging, and analysis equipment. Visit our product page for more information .
1.What Metallic Coated types can Uni-Optics supply?
Uni-Optics mainly offers four coating types, including:
1) UV Enhanced Aluminum : Ravg > 85% from 250nm to 400nm
2) Protected Aluminum: Ravg > 87% from 400nm to 800nm
3) Protected Silver: Ravg > 95% from 400nm to 20um
4) Protected Gold: Ravg > 98% from 650nm to 16um
2.What are the features of Metallic coated mirror?
Metallic coated mirror have many key features below:
Wide spectral range
Not sensitive to the incidence angle and polarization state
Low cost
Non-durable
Relatively low reflectance
Low laser damage threshold
3.What UNI Optics can do for you?
Common Specifications:
Substrate Materials: N-BK7, Fused silica, Pyrex?Float glass
Dimensional tolerance: +/-0.1mm
Surface quality: 60-40
Parallelism: 3'
Flatness: λ/4 per 25mm@633nm
Bevel: Protective
One surface: Polished and Metallic coating
The other surface: Fine ground
If you need any further information, please contact us at any time.
Tel: +86-591-86395085 Mobile: +86-15980276749
Email: vincent@uni-optics.com
Website: www.uni-optics.com
Skype: market.uni.optical