Tsubaki Overrunning Clutch Solutions
Featured Product from U.S. Tsubaki Power Transmission, LLC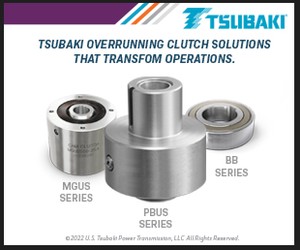 Tsubaki offers overunning clutch solutions that transform operations.
Tsubaki Cam Clutch products are designed to transmit torque in one direction of rotation and overrun in the opposite direction of rotation. All Tsubaki Cam Clutch products utilize the same priciples of operation.
We offer various series of Cam Clutch products to address the many types of applications where they are most often used.
Click here to learn more about our overrunning and general applications.