Tsubaki ProService & Tsubaki Advantage
Featured Product from U.S. Tsubaki Power Transmission, LLC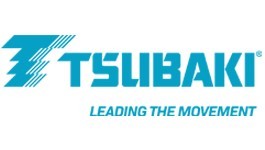 Unexpected downtime can be costly. That's why keeping your operations running smoothly is critical. When it comes to maximizing performance, no one offers greater expertise, service and innovative products than U.S. Tsubaki. So no matter what it takes to keep things moving, you can feel confident that you're working with a trusted, reliable sidekick that's dedicated to making the most out of your business.
U.S. Tsubaki prides itself in its ability to partner with its customers to intimately get to know their business and provide solutions that optimize their operations to maximize uptime and profits. Besides offering high-quality products and domestic manufacturing, U.S. Tsubaki offers a variety of service programs to identify ways of improving manufacturing processes and optimizing performance.
These include:
1. The ProService® Life Cycle Support program that provides reliable and predictable performance for minimizing downtime and aiding in proper maintenance planning and scheduling.
2. The Tsubaki Advantage Total Cost of Ownership software with Scan-and-Plan tracking for monitoring and calculating cost savings and predicting product replacement.