PV Ribbon Wire
Featured Product from Ulbrich Stainless Steels & Special Metals, Inc.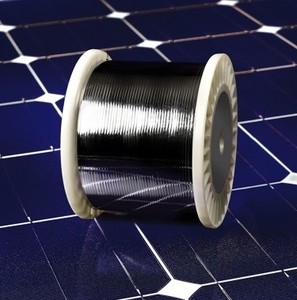 Ulbrich Solar Technologies, a product line of Ulbrich Specialty Wire Products and Ulbrich of Austria, is a world leader in PV Ribbon products that interconnect and transmit current for crystalline solar cells and thin film. For decades, we have supplied the Solar Industry with our tinned flat copper wire, continually identifying emerging PV Ribbon technologies and engineering innovative solutions to increase the electrical output and performance of solar modules.
Our facilities are strategically placed to supply highly engineered and custom PV Ribbon products where and when you need them. We communicate in more than 25 languages and dialects, and we accept multiple currencies for the convenience of our international customers.
Our first manufacturing facility opened in 1992 in Westminster, South Carolina and continues to manufacture PV Ribbon for the Americas. In 2007, our state of the art Austrian facility opened.