Specialty Shaped and Flat Wire
Featured Product from Ulbrich Stainless Steels & Special Metals, Inc.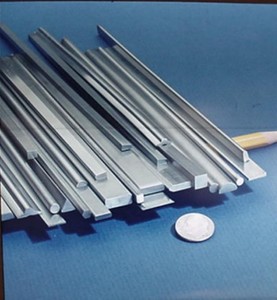 Ulbrich Specialty Wire Group manufactures highly engineered materials for demanding applications.
Their capabilities range from cold rolling high performance wire alloys into engineered cross sections that dramatically reduce machining requirements to precise combinations of metals and cladding for photovoltaic solar panels, medical devices, and super-conductors.
At one of their two ISO9002 certified locations, huge coils of rod are rolled into cross sections that include flat, square, half round, triangular or whatever shape your designers can visualize.
These cross sections are produced in a variety of alloys, including stainless and carbon steel, nickel and cobalt alloys, titanium and shape memory (Nitinol) alloys.