Temperature Sensors for Food & Beverage
Featured Product from Ultra Energy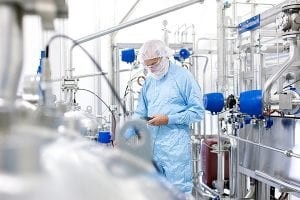 Food & Beverage Temperature Measurement Products
Our general purpose sanitary RTD and thermocouple temperature sensors have been designed for food, beverage and dairy applications where sensor corrosion and product contamination are critical factors.
Temperature Sensor Overview
We manufacture temperature sensors for your most critical and challenging temperature applications. Our sensors are available in a variety of configurations to meet virtually any industrial need. We offer everything from simple direct immersion sensors to complete sensor assemblies; complete with sensor, thermowell, connection head, and transmitter. Contact us to request a specific sensor for your unique application.
Welcome to the Ultra Electronics Store
Our online store is designed to allow customers to purchase Ultra Electronics products 24/7.
The latest news from Ultra Energy
Ultra, Energy
Ultra, Energy is a global engineering and design manufacture leader with just over six decades of experience designing for heavily regulated markets, such as nuclear, aerospace, oil and gas, and more. We develop sensors, instrumentation and control, and PCB electronics for harsh environments and mission critical applications when safety and reliability matter.
We focus on our customers' success in every step of our process from sales engagement, quality, delivery, and customer service. Our customers trust us and know our commitment to safety is our top priority.