HDAR coating on GASIR for 8-12µ
Service Detail from Umicore Coating Services Ltd.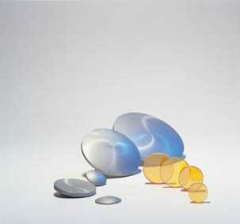 This coating offers high transmission in the pass band 8-12 micron. It is a durable coating that can withstand severs abrasion. This coating can be used in external environmental conditions where regular cleaning is required. This coating contains no radioactive material.
Umicore Coating Services offers the following IR Anti-Reflection coatings. If you have a particular requirement please contact us for further help.
Available coatings are:
---