HDAR coating on Germanium
Service Detail from Umicore Coating Services Ltd.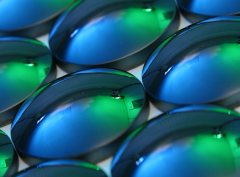 This coating offers high transmission in the pass-band 3-5 microns. It is durable coating that can be used in more demanding environments where regular cleaning is necessary.
Umicore Coating Services offers the following IR Anti-Reflection coatings. If you have a particular requirement please contact us for further help.
Available coatings are:
---