Cobalt & Specialty Materials (CSM)
Product Announcement from Umicore Materials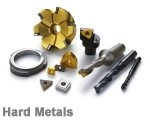 Cobalt & Specialty Materials (CSM) is the largest business unit within the Umicore business group "Energy Materials".
CSM has been a global leader in the refining, transformation and marketing of Cobalt specialties since 1912. Currently the Business Unit CSM markets a unique and complete portfolio of Cobalt chemicals and powders while the BU can rely on fully integrated supply and transformation chain for Cobalt. Since 1980 the BU complimented its portfolio with Nickel chemicals and since 2007 with a broad range of metal carboxylates for various catalytic applications. Today, CSM has production plants and sales offices for its Cobalt and Nickel compounds and other Specialty Materials on all continents. The main markets and applications served by its products are: plating and surface treatment, various catalyst applications, rechargeable battery materials, hard metal and diamond tools, ceramics and glass.
CSM Applications
CSM's cobalt and nickel based compounds are used in a variety of applications ranging from very traditional ingredient blue pigment in ceramics to one of the key active materials in the growing rechargeable batteries market for hybrid and full electric vehicles.
---