PARTICLE CHARACTERIZATION & ANALYTICAL SERVICES
Service Detail from Union Process, Inc.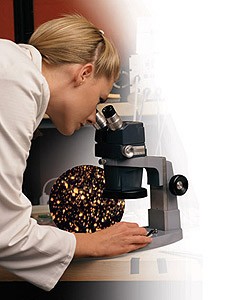 Union Process, Inc. offers a broad range of Analytical Services to cover your needs with regard to particle characterization, material characterization, and particle size identification.
Our experienced Technical Team has over 100 collective years in the size reduction industry as well as backgrounds in Materials Science, Polymer Processing, Cryogenic milling or grinding, and much much more. We can provide insight into your process from the analytical results obtained to help you optimize your research.
We provide expedited service with high quality information when it comes to particle characterization.
Our particle characterization services include:
1. High-powered microscopy
2. Particle Size Analysis - X-ray sedigraph
3. Particle Size Analysis - Laser diffraction
4. Surface Area Analysis
5. Pore size/volume distribution
Next Day service is available upon request
please call (330)929-3333 or email us at unionprocess@unionprocess.com

Play PARTICLE CHARACTERIZATION & ANALYTICAL SERVICES Video on YouTube
---