TOLL MILLING / TOLL GRINDING CONTRACT SERVICES
Service Detail from Union Process, Inc.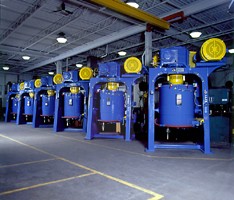 Union Process, Inc. provides toll milling and toll grinding services for customer who wish to have the option to hold off on the cost of capital equipment, personnel, space required, and other cost associated with milling product on their own premises or for those who wish to test market a quantity before purchasing their large production Attritor.
Toll Milling and Toll Grinding services by Union Process assures the highest quality results as all work is done by qualified and trained technical personnel.
In addition, Union Process operates a fully-equipped lab and pilot plant facility for scale-up testing which allows customer to ensure their process and production will be successful.
Tolling can be done for specified for short term or long term contract periods.
---