Slip Rings
Product Announcement from United Equipment Accessories, Inc.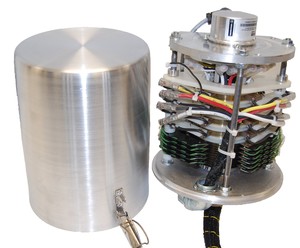 UEA slip rings offer design versatility as component kit rings or as completed, ready-to-mount assemblies with an optional pre-wired harnesses. A wide selection of circuitry is available with many combinations of amperage and voltage (AC or DC). The compact design is made possible by brushes stacked on alternating sides.
UEA slip rings come in a variety of bore sizes, from .500" to 14.00". Every order is custom designed for your specific motion application need. Our engineers work with you on the application to provide the highest performing quality slip ring available!
Click here for more product information and to download our Slip Ring catalog.
Learn more about our Custom Slip Rings.
---