Custom Gas Compression Systems
Featured Product from Universal Air & Gas Products Corp.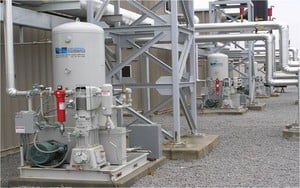 As a specialist in air and gas compressor, filtration and drying systems for over 40 years, Universal Air & Gas Products Corp. provides complete system design, installation and on-going maintenance for your system.
Our application engineers can assist you in determining the best system design for your application. UAPC can accommodate outdoor, low ambient, off-shore, marine or hazardous location design requirements when required. Applications range from basic household pollen & cigarette smoke control, to commercial kitchen exhaust, printing ink, diesel smoke, industrial oil mist, welding smoke & lead fume.