Scanning Lens Assemblies...Mobile Barcode
Product Announcement from Universe Kogaku (America) Inc.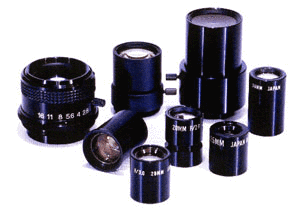 QR (Quick Response) Code Scanning Grows by Huge Numbers
Universe Kogaku - High Resolution Lenses for machine vision, instrumentation, inspection and vibration-sensitive applications. Standard and custom hi-res lens assemblies.
More and more QR codes are popping up all around you. They are seen on posters, websites, magazines, and even on TV. Since the introduction of QR code scanning and the evolution of scanning lens assemblies in mobile devices we have seen exponential growth in the number of businesses using the QR code in their marketing campaigns.
The great thing about QR codes is that they are easily created. There are actually websites you can go to that will allow you to type in your URL in a box and a custom QR code will be created for free. The cell phone industry has played an incredible part as well. More and more smart phones are being produced with more sophisticated features. Almost every smart phone on the market today come equipped with a barcode scanning lens assembly and a complete web browser for full ability to surf websites. These little scanners are creating a new hot trend in marketing that is catching on like wildfire. Phones and tablets have hi-definition lenses comparable to the leading digital cameras or video recorders. This gives a very accurate read of the QR codes and makes the scan much quicker and more responsive.
Universe Kogaku America has over 1600 different lenses in stock at our New York facility.
---