Design & Development
Service Detail from Valtronic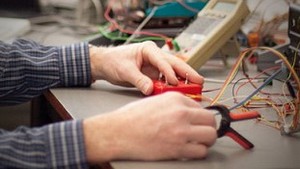 When Failure is Not an Option
Valtronic has experience providing design and development expertise for highly sensitive projects such as implants, the Space Shuttle and submarines where Failure is Not an Option. Our development engineers have on average 15 years experience designing and producing micro-electronic systems that must perform under a variety of conditions.
Valtronic's approach to design begins with the concept of Design for Manufacturing (DFM), an approach to product design that systematically includes considerations of manufacturability in the design process. While it is relatively easy to design a device that can be built as a one-off prototype, our design experts understand the intricacies of creating products that can be easily manufactured. By designing with production in mind, we are able to help you reduce labor re-tooling and related costs. We understand business and product designs change, therefore we also incorporate Design for Scalability in our process ensuring that your product's manufacturing can be easily adapted for increased demand.

With over 25 years of experience in design for manufacturing, the development team at Valtronic has in-depth knowledge of manufacturing, training and guidelines. When developing a new design Valtronic considers the entire process from designing the schematic to tooling and fixturing and supply chain management. Our focus on the complete development, production and supply process results in a more cost effective end solution. By including Valtronic early, as part of your development team, the design and prototype phase of your project can be accelerated, allowing you to benefit from years of experience in medical and industrial product development from Class III implants to surgical robots.
---