SO YOU WANT TO MAKE PELLETS?
Featured Product from Vecoplan, LLC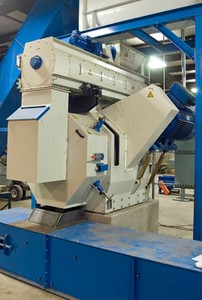 How To Start Up A Pellet Mill Operation
Affordable 5 ton or less Turn-Key Pellet Solutions
PowerPellet™ systems are the complete, turn-key solution from small pelletizing runs, turning your off-season wood scrap into profits!
Vecoplan Midwest, LLC has the knowledge and ability to design, build, and install, with new and/or rebuilt equipment, pelleting plants for various products including wood, paper, cardboard, etc. Vecoplan's Pellet Mill design provides maximum efficiency with ease of operation and maintenance providing lower operating costs. With the ability to provide a wide range of die sizes and drive power, combined with heavy-duty rigid construction, Vecoplan Pellet Mills can more than meet your requirements for high quality at a reasonable cost.
Visit our >>>Vecoplan Video Showroom
Color Your World With Vecoplan Solutions
One of Vecoplan's greatest strengths is its ability to invent, innovate and develop new technologies, as well as adapt existing technologies to meet or exceed individual customer requirements and goals. Through continuous optimization, we have developed future-oriented technologies for a diverse range of waste and recycling applications. Our unique scope of products in this area are comprised of high-quality technologies combined with service-related solutions for shredding, conveying, screening, separating, storing, and dosing or metered feeding of wastes and recyclables. From individual machines, to complete systems, to entire plants, Vecoplan delivers exclusive innovations and provides a one-stop service tailored to specific customer requirements.