Demo the ESTi Battery Tester Remotely
Featured Product from Venable Instruments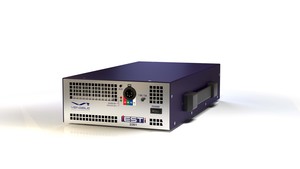 For mission-critical applications, researchers and manufacturers need to know without a doubt that batteries are charged and will keep a charge. Our Energy Storage Testing instrument (ESTi), a commercial off-the shelf, PC-based modular battery test solution, offers highly accurate measurements at a fraction of the cost of a custom test system.
The first step in the process is to schedule a day(s) for remote access, the ESTi is available Monday-Thursday 8-5 CST. We recommend selecting a time period that allows a variety of tests to run. Once your time period has been scheduled I'll provide a link to download the ESTiView software as well as a timed license and access directions.
Constant Charging and Discharging (current or voltage)

Constant Power or Load

Linear Sweep Voltammetry (LSV)

Cyclic Voltammetry (CV)

Pulse Voltammetry [e.g., square wave voltammetry (SWV)]

Electrochemical Impedance Spectroscopy

Potentiostatic Intermittent Titration (PITT)

Galvanostatic Intermittent Titration (GITT)

AC Voltammetry
For your demo the ESTi will be connected to a 2032 lithium coin battery cell coin battery via the ESTi Polycell Fixture.
To schedule your ESTi demo feel free to
click here
or call 512-949-3141.