Test Multiple Energy Storage Cells Simultaneosly
Featured Product from Venable Instruments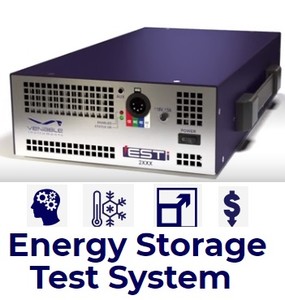 For mission-critical applications, researchers and manufacturers need to know without a doubt that batteries are charged and will keep a charge. Our Energy Storage Testing instrument (ESTi™), a commercial off-the shelf, PC-based modular battery test solution, offers highly accurate measurements at a fraction of the cost of a custom test system.
And it is scalable - Test multiple cells simultaneously in a multi-node environment, easily upgrade to increase testing capacity as your application needs evolve.
Venable's ESTi™ is the only Instrument on the market with wide thermal calibration for operation in an ambient temperature range of 0°C to 50°C, making them ideal for use in harsh environments.