SAP EAM Workshops
Service Detail from Vesta Partners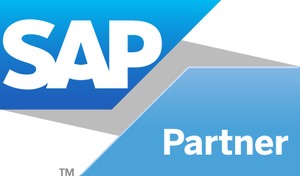 SAP Maintenance Training Workshops
Vesta offers maintenance training workshops to address the needs of all levels within the organization, from executive managers to shop floor employees. We'll help you understand the functionality of the PM and MM modules and how SAP works for maintenance. Included in this workshop is information on maintenance best practices to further improve and advance your maintenance organization.
Planning and Scheduling in SAP
A planned and scheduled job may be completed at 50% of the cost of a job performed in reactive mode. Planning and scheduling maintenance work has to go hand in hand in order to achieve those results. This workshop will outline why scheduling is important, show different scheduling options available for SAP and provide a list of business benefits. Click here for more on Planning and Scheduling in SAP.
Understanding ROI for SAP Plant Maintenance Implementations
This seminar will detail the business processes that are affected during a Plant Maintenance implementation and the return on investment that should be derived. Based on material from actual case studies, industry associations, and published sources, the presentation will show how to base line the current status and develop a projection of the future financial status of the organization. The presentation will conclude with a "boiler plate" that can be utilized in future Plant Maintenance projects.
Designing Maintenance Organizations for Optimum PM Utilization
Companies that implement PM are often not focused on how to fully utilize the system after "go-live". They fail to consider the evolution that an organization must undergo to fully realize their return on investment in PM. This presentation will focus on how to insure a company enables their maintenance organization to be successful. This presentation will conclude with a flow chart highlighting an effective methodology for developing an optimum maintenance organization.
Failure Code Workshop
This failure/event coding in SAP workshop focuses on the minimum SAP data required to perform effective reliability analysis, focusing primarily on work history data. Addressed in this workshop is work history coding that includes repair and failure event codes looking at various industry standards. The workshop is designed to guide the user to understand the impacts and benefits of inputting proper work history codes in SAP.
Click here for more information: SAP EAM Workshops
---