Workshop- SAP PM/ Condition Based Maintenance
Service Detail from Vesta Partners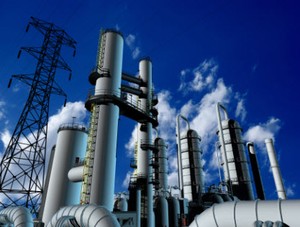 About the Workshop
Preventive Maintenance and Condition Based Maintenance provides the foundation of any successful maintenance and reliability program. Come hear industry experts Ben Mansi and Martin Stenzig explore best practices and demonstrate how to best utilize SAP to support and enhance your approach to these critical maintenance processes.
This intensive 2.0 day workshop teaches you how to effectively use SAP's powerful preventive maintenance functionality. The first day will focus on the process and options for creating and executing PM's within the core SAP system while taking into account many commonly overlooked fields and system capabilities that can elevate the effectiveness of your PM's.
The highlight of the second day is learning how Condition Based Maintenance can be applied to realize best practices in maintenance by connecting your shop floor or data historian to SAP and automatically drive and identify maintenance requirements in the plant. For many companies, this is the next step on the maintenance maturity curve and one that offers significant financial benefits.
Don't miss this one of a kind workshop! Whether your team needs a review of the basics or wants to learn some new and advanced techniques, this workshop will help you effectively manage your overall Maintenance program in SAP!
Two-Day Preventive Maintenance Workshop (May 7-8, 2012) $1,495 per person (Group Rates Available)
Workshop Presenters
Ben Mansi, PE - Partner, Strategic Business Development
Ben has been working in the area of maintenance for more than 30 years, with 17 of them being an SAP Consultant. Ben has real world examples of preventive maintenance management programs that he will bring to the workshop. He is able to lead the discussion down to the lowest level of detail and provide the necessary knowledge transfer that all participants expect.
Martin Stenzig, Partner,Managing Director
Martin Stenzig is responsible for Software Products and Technical Services within Vesta. In this role, he is in charge of solving challenges customers are facing today utilizing the latest SAP and SAP partner technologies. In this workshop, he will demonstrate a variety of solutions that can help you improve your preventive maintenance practices.
Hotel Information
Conveniently located in the Galleria area, the JW Marriott Hotel Houston is near more than 200 exclusive stores, the famous Holocaust Museum and the Museum of Fine Arts. The Houston Galleria hotel also offers an onsite fitness center, indoor and outdoor pool, hot tub, Concierge Lounge and seven concierge floors. Vesta has arranged a special workshop rate of $192+ tax per night. To receive this special rate, click on this link, JW Marriott Houston or call the hotel at (800) 228-9290 to book your reservation and identify yourself as a "Vesta Workshop Attendee." However, please don't delay. This special rate expires on April 15, 2012.
---