EV Charger Solutions — Faster, Smaller, Efficient
Featured Product from Vincotech (Germany) GmbH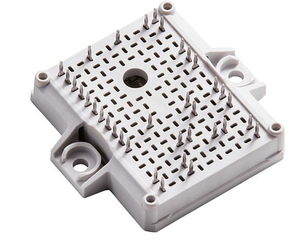 The new flow DUAL SiC E1 and fastPACK SiC E1/E2 have been developed with the aim to make the EV offboard charger designs faster, smaller and more efficient. The modules are based on latest 650V and 1200V SiC MOSFET chip generations with an on-resistance as low as 5mOhm.
In addition to optimizing performance, Vincotech puts focus on reliability. With the new advanced die-attach technology, the new flow E SiC MOSFET-based modules can extend the power cycling lifetime by a factor of 2. Vincotech has been empowering customers' ideas for 20 years now. Our experience and SiC-based power modules paired with your designs give the best possible result!
Read more about flowDUAL E2 SiC and fastPACK E1/E2 SiC.
If you want to learn more about EV charger, take a look at our dedicated page.