New Screwfeeder: 7 Screws In 7 Seconds
Featured Product from Visumatic Industrial Products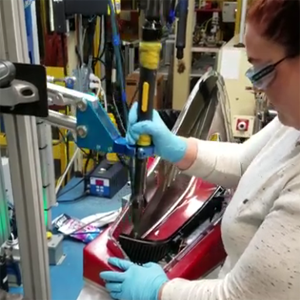 An automotive head lamp manufacturer wanted to improve cycle time and increase product quality.

Visumatic included a DC electric programmable torque controlled motor to perform a qualified screw installation cycle. It was incorporated into the VLB-900 automatic screwfeeder to take over the fastener handling for the operator.

Watch the operator complete a part with seven (7) fully qualified screw drives in under 7 seconds, including part manipulation, in this sort-but-sweet factory floor video.