Small Assembly with Tiny Screws is No Problem
Featured Product from Visumatic Industrial Products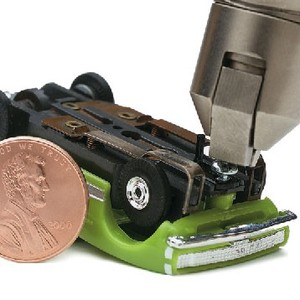 If your assembly process includes small screws, Visumatic can accommodate even the tiniest applications down to #000 fasteners. The VLB-900-M miniature design was developed to handle fine clearance, hand held automation projects.

The Mini nosepiece can be engineered to interface with tiny parts like wristwatches, eyeglasses, computers, or printed circuit boards. Built on our field-proven Locking Bit platform, the nosepiece controls the screw while keeping the bit and screw engaged. This allows the operator instantaneous feedback during the rundown cycle.

Each system is paired with a Model 94 feeder, the most reliable on the market. With advanced microprocessor controls, and no springs or adjustment pins, the unit provides greater control and capability, delivering efficiency and peace of mind to your factory floor.

No challenge is too large or TOO SMALL for Visumatic's automated fastening expertise.