CRT Power Supplies Still Made in the USA!
Featured Product from Voltage Multipliers, Inc.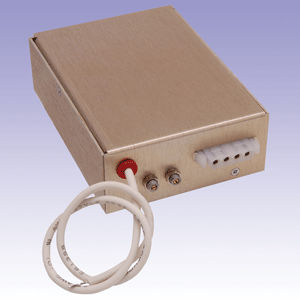 CRS power supplies are designed specifically for use with CRT displays and sensors. They're great for high-end applications needing a wide range of colors, deep blacks, accurate color, speed, and fidelity.
Voltage Multipliers, Inc is one of the few sources for CRT power supplies in the United States.
VMI's CRS high voltage power supplies feature an adjustable output voltage of 6kV to 18kV and an adjustable anode current from zero - 550uA.
Two models are available, both with wire leads. If you need a special anode connector, Contact Us with your specifications. Customization is available.
The CRS high voltage power supplies are RoHS compliant.
VMI is ISO9001:2015 certified and all of our products are made and 100% tested at our facility in Visalia, California, USA.
About VMI...

VMI specializes in high voltage power supplies, diodes, optocouplers, multipliers and related assemblies. Our products are custom designed for military, industrial, medical, aerospace and other high-reliability applications operating at the leading edge of technology.

VMI has over 40 years of experience in high voltage design and with a full staff of engineers and technicians, we are here to assist you throughout the production process, from design development to production manufacturing. We offer extensive testing, design verification, production support and custom design services.