NEW 50kV High Voltage Opto-coupler
Featured Product from Voltage Multipliers, Inc.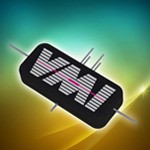 2.5kV, 10kV, 15kV, 25kV, and 50kV opto-couplers are standard products now available from VMI.
Opto-couplers are useful where electrical isolation is needed between system and control circuits, in the prevention of ground loops, or in high voltage switching applications.
ISO9001:2008 certified.