QPL High Voltage Diodes — 70ns, 2kV and 3kV
Featured Product from Voltage Multipliers, Inc.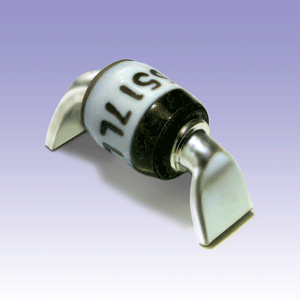 The JANTX/JANTXV 1N6513FL, 1N6515FL and 1N6517FL diodes feature higher current capability and lower thermal impedance than their axial-leaded counterparts.
Optimized to get the heat out, the JANXTX1N6513FL–1N6517FL are cost effective alternatives to tabbed, surface mount diodes that use external heat sinks attached as part of a secondary operation, such as the QPL JANTXV1N6517US.
30ns reverse recovery times are also available in 2kV, 3kV and 5kV.
About VMI...

VMI specializes in high voltage diodes, power supplies, optocouplers, multipliers and related assemblies. Our products are custom designed for military, industrial, medical, aerospace and other high-reliability applications operating at the leading edge of technology.

VMI is ISO9001:2015 certified and all of our products are made and 100 percent tested at our facility in Visalia, California, USA.