CRT Power Supply — High Voltage — 18kV
Featured Product from Voltage Multipliers, Inc.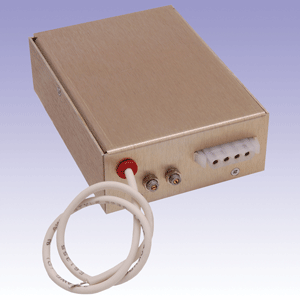 CRS power supplies are designed specifically for use with CRT displays and sensors. CRTs are still around and can be found in high-end display and monitor applications that require high, crisp, contrast, deep blacks, wide range of colors, color fidelity, and fast reponse times.
The CRS180G60 Power Supply provides 18kV anode voltage as well as G2 voltage adjustable to 600V. It's compact, light weight with low ripple and excellent regulation.
VMI is one of the few sources for CRT power supplies in the United States. Our CRS high voltage power supplies are RoHS compliant.
All of VMI's products are made and 100% tested at our facility in Visalia, California.
If you need a special anode connector, Contact Us with your specifications. Customization is available.