VMI's High Voltage Diodes Improved Process
Featured Product from Voltage Multipliers, Inc.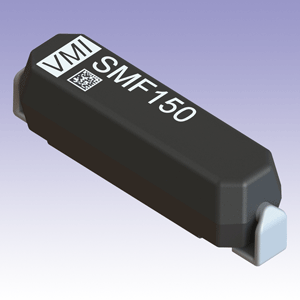 VMI's SMF and SXF series diodes feature an improved process using film-assisted technology to produce highly repeatable and reliable molded parts with laser marking for clean easy-to-read labels and lot traceability.
This film-assisted-molding process provides a number of benefits compared to conventional molding methods, such as:
Increased manufacturing capacity
Allows for greater repetition capability and the reliable molding process produce more superior parts
New labeling allows for better data collection and statistical process control
Improves on-time product delivery
VMI's products are custom designed for military, industrial, medical, aerospace and other high-reliability applications operating at the leading edge of technology.

We offer extensive testing, design verification, production support and custom design services and are committed to quality and service. Work directly with our engineers on your project, from design development to production manufacturing.

All of VMI's products are made and 100% tested at our facility in Visalia, California, USA.