Custom or standard, WM Berg has it covered.
Featured Product from W.M. Berg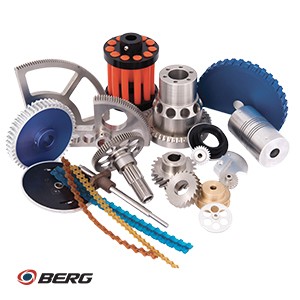 When you commit to Berg, you get a team of committed experts, all focused on your productivity and mindful of your time and timing.
Whether your needs are standard, non-standard, or for custom parts, we can step in and provide excellent customer service, engineering support, as well as partner with you for future opportunities.
80,000 Standard Line Items Include:
Gears / Bearings / Shafts / Pulleys / Belts / Sprockets / Chains / Clutches / Couplings Linear Slides / Lead Screws / Gear Boxes / Fasteners / Hardware
Our live customer service team is available
7:30 a.m. to 5:30 p.m. CST.
Call us at:
(800) 232-BERG or (414) 747-5800. Or visit us on the web at: www.wmberg.com.