Design and create entire gearboxes with Berg
Featured Product from W.M. Berg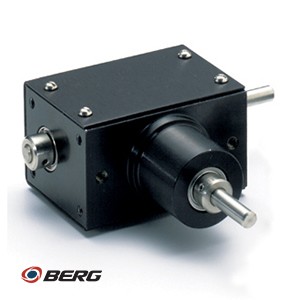 WM Berg's services range from simply producing and assembling a custom gearbox of your design to fully designing the exact gearbox you need. Our experienced engineering and support team helps each of our customers from start to finish throughout the design and production processes. WM Berg is committed to delivering peak precision, performance, and reliability to ensure the highest level of possible uptime for your system.
We do offer standard gearbox options as part of our product lineup. Capability options and ranges are listed briefly below:
Types: Worm, Bevel, Miter, Servo and Speed Reducers
Shaft Size: 1/8", 3/16" or 1/4"
Output Torque: 48 in. oz. - 500 in. oz.
Visit the associated listing link to our website for product spec sheets, CAD drawings, and in-depth product specifications.