Flexible, quiet, zero-backlash belts from Berg
Featured Product from W.M. Berg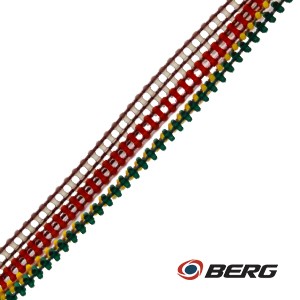 Min-E-Pitch belts consist of polyurethane plastic molded over either a single, double or triple stainless steel or aramid cable cores. Due to the unique design, this series offers a flexible, quiet, lube free drive that can obtain zero backlash. These belts can be used in applications that have non-parallel shafts, 90° turns and odd angles.
Brief specs:
Pitch: 0.1570
Ultimate Tensile Strength: 50 - 120 lbs; 9-30 lb./pin
Operating Load: 12-30 lbs
For full product spec. options, visit our link above.