No more headache - entire gearboxes from one place
Featured Product from W.M. Berg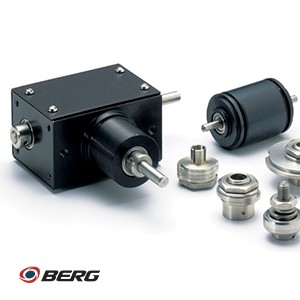 WM Berg's gearbox assemblies contain speed reducers that utilize spur gear, worm gear and helical gear design.They offer low backlash (anti-backlash available) and can contain either ball bearings or bronze bearings. They can be supplied in 48 or 64 pitch in various ratios.
We also carry a miter/bevel design gearbox available with single or double shaft end style in various sizes. Our Servo Gearbox utilizes a spur gear design as does our inline speed reducer. All are available in varying sizes and ratios.
WM Berg's Engineering department can assist in the design of your mechanical component task, our Manufacturing capability lends itself to the production of the components and our fully staffed Assembly Department completes the process.
Products offered:
Worm/Worm Gear Boxes
Helical Gear Boxes
Bevel
Miter
Servo-Gear box
Speed Reducer
Planetary
Geneva Gear Boxes