Precision components engineered for aerospace
Featured Product from W.M. Berg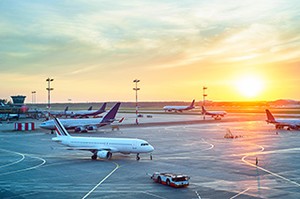 Berg W.M. provides cost-effective precision mechanical components and assemblies for the aerospace industry. Providing high AGMA quality gears, pre-assembled solutions and belting for military, commercial and private aircrafts.
The Advantages of Berg Products in the Aerospace Industry
Certification Expertise
Customization Capabilities
High AGMA Quality Gears
Application-Specific Materials
Quality Machining Processes
Reduced Cost
Pre-Assembled Solutions
Aerospace Applications that Utilize Berg Products
Aircraft Instruments and Controls
Communication Equipment
Automatic Pilot Equipment
Flight Simulation
On-Board Aircraft Systems
Throttle Controls
Pilot Information Systems
Satellite Tracking
Navigation Instruments
Seat Actuation
Download brochure on solutions for the Aerospace Industry and learn more about Berg's customer-specific, customized capabilities.