Precision medical mechanical components
Featured Product from W.M. Berg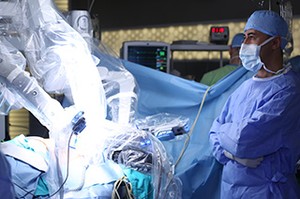 Berg W.M. provides cost-effective precision mechanical component solutions and assemblies for the medical industry, supplying standard and custom precision components used in a large variety of medical equipment, including surgical devices.
Medical Applications that Utilize Berg Products
Surgical Devices
Blood Analyzers
Blood Processors
Robotic Surgery
CAT Scanners
Diagnostic Equipment
Medication Dispensing Devices
Automated Physical Fitness
Imaging
Pharmaceutical Automation
Optical Equipment
Optical Gauging
Laboratory Equipment
Dental Equipment
The Advantages of Berg Products in the Medical Industry
Certification Expertise
Customization Capabilities
High AGMA Quality Gears
Application-Specific Materials
Quality Machining Processes
Reduced Costs
Pre-Assembled Solutions
Download brochure on solutions for the Medical Industry and learn more about Berg's customer-specific, customized capabilities.