When a Belt Drive is Better; Power Transmission
Featured Product from W.M. Berg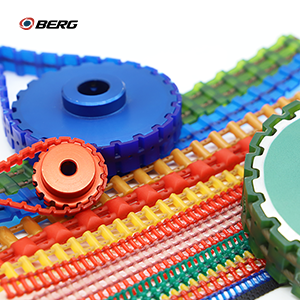 In the challenging world of power transmission, belt drive systems may offer advantages over other drive systems, including improved performance, lowered costs, and reduced downtime. This webinar will help identify when a belt system is appropriate and key design considerations to simplify implementation.
Poorly-performing and overdesigned drives can be costly and/or time-consuming for any user. Expensive components, complicated assemblies, high repair costs and longer downtime are all reasons to look into making design changes. Whether it is a brand new design or an existing solution, it is a good idea to consider belts when looking to transmit speed and torque.
In this presentation, we will look into the short- and long-term benefits of belt and molded chain driven systems. Low noise, reduced backlash, simple installation, and low repair cost are just a few of the positive aspects of these systems. While not every application is right for a belt driven system, there are times when it is without question the best option. In addition to benefits, we will look into the specifics of these products. Topics to be covered include material options, proper tensioning, strength calculations and belt length/center distance calculations.
The goal of this webinar is to provide another tool to designers and anyone working in power transmission. Different applications call for different solutions and knowing more about belts and molded chain can help optimize a drive design.
Key Take-Aways
Learn the advantages of using belt drives
Identify when a belt driven system can be used vs. when a gear driven system should be used
Determine application-specific design considerations - center distances, horsepower calculations
Understand how to accurately tension a belt drive system
Identify where a specific style of belt can be used