Professional machining service
Service Detail from Wanbang Technology (Guangdong Dongguan) Co., LTD.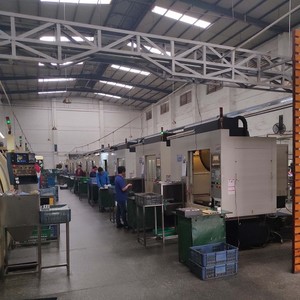 The company covers an area of 5,000 square meters, has about 100 employees, including 30 senior engineers and production technicians, and more than 10 quality engineering and technical personnel.Equiped wth more than 40 CNC machining centers imported from Taiwan and Japan, as well as a batch of advanced processing equipments, such as friction stir welding machines. The quality control department has 3 sets of advanced coordinate measuring instruments, small hole inner wall roughness measuring instrument (only several companies in Dongguan), projectors, hardness tester, rough gauge and so on. Our company has successfully passed ISO9001:2000 and ISO9001:2008 certification in 2005, and adheres to the full implementation of ISO standards in production process and factory management.