"Pulse-free" Metering with Hydra-Cell Pumps
Featured Product from Wanner Engineering, Inc.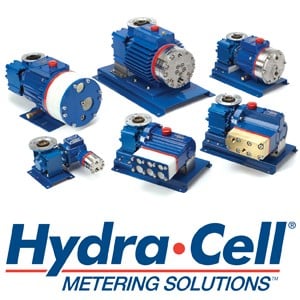 Hydra-Cell metering pumps are compact, cost-effective and, more importantly, can provide virtually pulse-free, linear flow. Built upon our industry hallmark Hydra-Cell pump technology, with forty plus years of proven performance and reliability in the toughest industrial applications, these pumps are the undisputed pump of choice for trouble-free operation where other pumps simply cannot survive. To meet the specific requirements of the metering industry, our pumps are unparalled in their precise performance for delivery of coatings in the paper industry, dosing chemicals in the water/wastewater market, and many others. Hydra-Cell Solutions metering pumps can eliminate the need for pulsation dampeners and provide consistent and accurate chemical injection.