Integral Squeeze Film Damper
Featured Product from Waukesha Bearings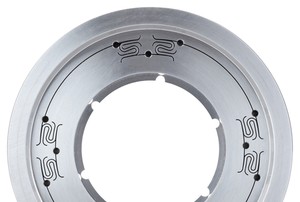 In the patented ISFD design, stiffness and damping are independent of each other and can be precisely controlled. This produces higher and more accurate damping capability than a conventional squeeze film damper and makes ISFD technology a leading solution for controlling vibrations.
Stiffness and damping are each optimized for the application through rigorous rotordynamic analysis.
About Waukesha Bearings
Waukesha Bearings is a leading designer and manufacturer of hydrodynamic fluid film bearings, active magnetic bearing systems and seals for high-performing turbomachinery and rotating equipment in oil & gas, power generation, marine and industrial markets.
Our forward-thinking team is committed to leading the markets we serve through superior technology and operational excellence. Our products are engineered to provide low power consumption, reduced operating temperatures, and increased reliability and efficiency.
Our designs address the needs of everything from large-frame turbomachinery to small, high-speed turbochargers, electric submersible pumps to subsea pumping equipment, compressors to gearboxes.