CNNE, CNL, CNN Series Fuses from Littelfuse
Featured Product from Waytek, Inc.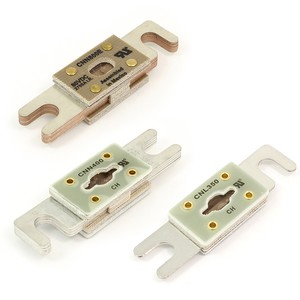 The compact CNNE, CNN, and CNL series bolt-down fuses from Littelfuse® are ideal for use with battery operated lift trucks and mechanical equipment. All fuses are RoHS compliant and lead free with a fuse status window so you know when fuses need to be replaced. The CNNE fuses are rated to 80V to cover the increase in circuit protection needs in the lift truck industry and is considered a very fast-acting fuse for quicker reaction times. The CNL (32V) and the CNN (48V) fuses are rated to cover any lower-voltage needs.
Very fast-acting
Ideal for high-voltage applications
Compact size with indicator window to show fuse status
RoHS compliant and lead free
Fast-acting
Compact size with indicator window to show fuse status
RoHS compliant and lead free
Fast-acting
Compact size with window to show fuse status
RoHS compliant and lead free