Data Bus Throttle (DBT) Series from InPower
Featured Product from Waytek, Inc.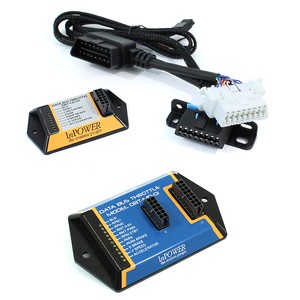 InPOWER's DBT series control modules provide high idle engine RPM control in a compact plug and play design. Each module offers adjustable RPM settings, engine signal output, and LED diagnostic status indicators. These control modules connect to your vehicle's OBD-11 diagnostic connector via a cable with a secondary OBD-11 connector for use with any other necessary OBD-11 access. This easy-to-install, low-cost module provides your vehicle with high idle and power take-off (PTO) when and how it is needed.
Automatic charge protection and fixed speed mode
Data link to engine controller ensure precise speed control, interlocking and operation of diagnostic LED indicators
Adjusts pre-set RPM to between 900 and 2000 RPM
PTO output: +12V @ 3A, set when module is activated
Supports Ford and Chevy light-duty vehicles
3 adjustable RPM settings
2 remote PDM controls
6 engine signal outputs for any signal, such as park, reverse or vehicle speed
Communication across CAN network
Supports Ford, GM, and Cummins engines