Learn about FKMs, adding reliability in seals
Featured Product from Web Seal Inc.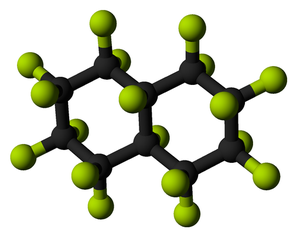 In general, most fluorocarbon elastomers (FKMs) resist temperatures up to 204°C/400°F and remain flexible at lows of -26°C/-15°F. Superior compression set and recovery, and high performance in contact with severe chemicals, are the hallmarks of fluoroelastomers. They perform well in vacuum applications and have very good ozone , weather and aging resistance. In addition, the durability of fluoroelastomer seals saves on downtime and replacement costs.
FKM seals are frequently used in industrial, oil and gas, automotive, aerospace and defense, and medical and life sciences, among other industries, to seal against gasoline, butane, propane, natural gas, grease, hydraulic fluids, solvents, and mineral-based oils and acids.
Ideal for sealing in critical harsh environments, fluorocarbon elastomers are available in a wide selection of stock and custom formulations, with differences in fluid resistance based on the amount of fluorine added. Some examples of these varieties of FKMs:
An economical FKM with typical chemical resistance and temperature range is available with a 75 durometer, tensile strength of 1000, 200% elongations at break, 100ppi tear strength, and compression set of 36%
Another 75-durometer FKM designed for high temperature, offers excellent resistance to acids, bases, sour gas and oil, high pressure steam and alcohols, and high pH corrosion inhibitors, as well as satisfactorily resisting ketones, esters and ethers, aromatic solvents and fuels. Tensile strength of this formulation increases to 2600 and tear strength of 128ppi, with a slight drop in compression set of 31%. While most fluorocarbon elastomers do not perform well in steam or hot water environments, a select group of custom compounds such as this are specifically designed for them
On the other hand, a low compression set FKM compound (7%) that is superior in resisting aliphatic and aromatic hydrocarbons, animal and vegetable oils, chlorinated solvents, fuels, lubricants, ozone, petroleum oils, and weathering, is not recommended for use with acids, hot water or steam, esters, ethers, ketones, and certain amines
A premium-grade FKM seal that is heat-resistant to 500°F but has a lower compression set of 16% meets Mil-R-25897, ASTM D-2000, and AMS-7278D requirements
Designing an FKM seal for the best combination of attributes for any demanding environment must include precise specifications for:
Temperature
Chemical Resistance
Mechanical Stresses
Compression Load
Aging
Ozone and Weathering
Flame Retardance
Gas Permeability
Fungus and Mold Resistance
Electrical Considerations
Other Environmental Conditions
Installation Considerations
Web Seal provides design assistance to help create the ideal FKM sealing solution for any demanding application, including engineered gaskets, molded shapes and O-rings.