WEBER Screwdriving technology for medical devices
Featured Product from Weber Screwdriving Systems, Inc.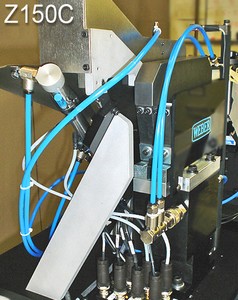 Screwdriving technology for medical devices
From microscope to X-ray machine – from simple surgical instruments to the operating table: medical devices are as varied as they are crucial. Almost all of these devices are joined by some means of screw connections. This also applies to prostheses or other medical aids.
The medical product law dictates maximum cleanliness up to sterility of the devices. For connection technology, this means a maximum degree of technical purity during the connection process. Material properties and high precision of the connections are additionally of key importance.
WEBER sets standards in the realization of maximum technical cleanliness in the connection process and meets the high standards of the industry. This commitment to quality goes hand in hand with the guarantee of maximum process reliability.
Watch>>>WEBER 60th Anniversary
WEBER Screwdriving Systems Inc.
Since 1956, WEBER has been designing and building various solutions for tough and demanding application needs in the assembly industry. We have vast experience manufacturing custom made automatic feed equipment to handle all kinds of mechanical fasteners including screws, nuts, pins, rivets, clips, plastic inserts and set screws. We have demonstrated our creativity and motivation which has continuously kept our standards high. For our customers this means custom designed and engineered systems of the highest possible quality. Even today we constantly push for a better way, and frequently we come up with solutions that all of our competitors have yet to even consider. WEBER... leading the way!