Custom Tool Boxes and Tool Storage
Product Announcement from Wilson Case, Inc.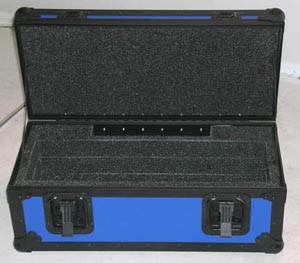 Wilson Case, Inc. manufactures custom tool cases and tool storage solutions to match your specifications. Whether you need a small "shoe box" style case or a much larger, more detailed case, Wilson Case can design it for you. As a custom shipping case manufacturer we have built thousands of custom tool cases specifically for the Aerospace, Automotive and manufacturing industries.
The case interiors can be empty, foam lined, custom foam inserts or foam filled.
Wilson Case also offers FREE custom shipping case design and quotes for requirements not found in their standard Athletic case line. Request a quote now.
About Wilson Case:
Wilson Case can design and manufacture a shipping case to meet any requirement. With over 30 years in the shipping case world—our staff has the knowledge, skill and technology needed to design shipping cases to protect the most delicate equipment.
View our Online Store:
---