SHIPPING CASES AT CLEARANCE PRICES!
Product Announcement from Wilson Case, Inc.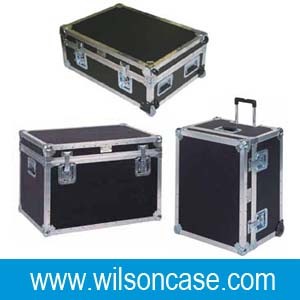 Wilson Case has has added many shipping cases to their clearance stock. Almost all of these cases are in new condition as they are show models or scratch and dent items. Take adavantage of LOW, LOW prices now!
There are many medical mobility shipping cases and athletic training cases in our clearance stock, as well as cases to house plasmas and lcd units and other handy sizes with all kinds of options. GET THEM BEFORE THEY ARE GONE!
All Wilson Case clearance cases are built with the same high quality construction and workmanship as our standard ATA-300 Category I and DuraLite shipping cases. They are tough, rugged and reusable. Why not save on the best right now!
---