STOCK SHIPPING CASES SHIP FAST - 1-2 DAYS!
Product Announcement from Wilson Case, Inc.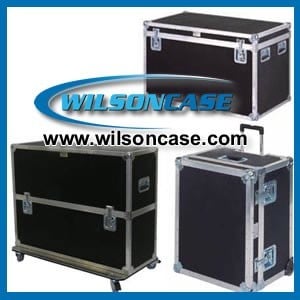 Wilson Case offers custom and stock shipping cases in a large variety of sizes and styles. Interiors foam options for their stock cases are empty shell, foam filled, foam lined, custom foam lined and slotted foam lined. There are also many case options available for specific requirements. See Wilson Case stock cases.
If Wilson Case doesn't have what you need in stock, they will design it for you. It's FREE and simple! Request a free custom quote . With Wilson Case, you're not limited to stock cases - just to your imagination.
About Wilson Case:
Wilson Case can design and manufacture a shipping case to meet any requirement. With over 30 years in the shipping case world—our staff has the knowledge, skill and technology needed to design shipping cases to protect the most delicate equipment.
View our Online Store:
---