Mini PCI Express Expansion Module for SBCs
Featured Product from WinSystems, Inc.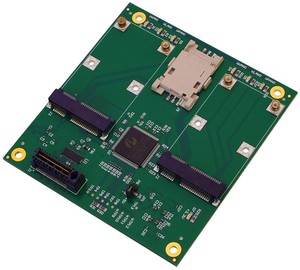 WINSYSTEMS' PX1-I416 Module adds Mini PCI express expansion capability to embedded systems with PCIe/104 OneBank expansion. An onboard PCIe and USB multiplexer ensures maximum utilization of the host platform's PCI Express and USB resources on the OneBank expansion interface.
Combined with the PCIe/104 OneBank lane shifting, the multiplexers allow up to four PX1-I416 to be combined in a single stack for maximum flexibility of eight Mini-PCIe slots.
Link shifting allows universal add-in card design and automatic PCI Express link assignment for each module. The flexibility and expandability of the bus and mechanical layout allow many different stack configurations to support an array of diverse project requirements.
WinSystems can provide custom configurations for OEM clients.
Learn about features, download product manual and data sheet.